Ban on presentation and display of tobacco and electronic cigarettes in online stores

From January 1, 2021, the presentation of HEETS variants on our website will change. Under new legislation, no images of tobacco products or related products may be displayed in online stores from then on.That is why from 1 January 2021 no more images of HEETS may be placed on our website. We may only provide a neutral, uniform overview of our range of tobacco products against a neutral background. From 1 January, HEETS will therefore be displayed on this website as follows: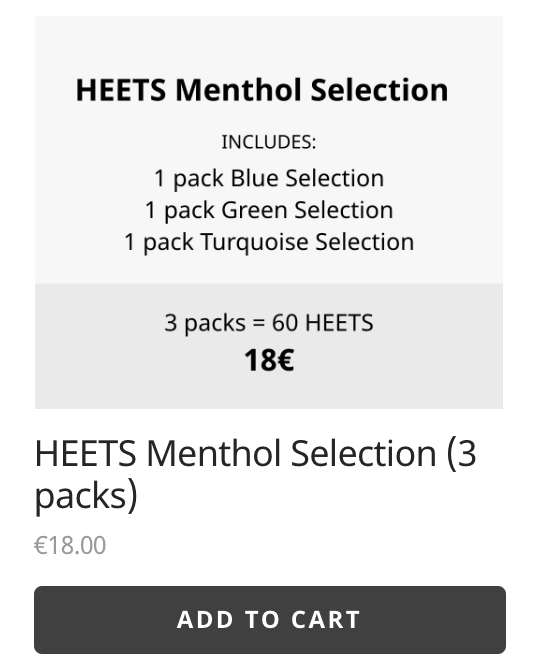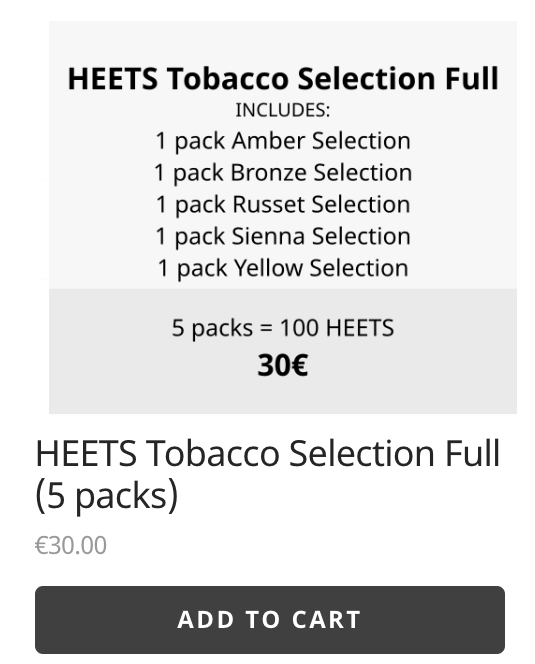 We have tried to describe our different HEETS variants as clearly as possible.If you have any questions about IQOS and HEETS, please contact our support department.

More information about Heets tobacco sticks can be found via this link.